Description
  BLOWER-Manual
High Pressure Vortex Blower Pump(GB Vortex Blower)(Gas Pump)
The ring blower (channel blower, gas pump, air blower) made by aluminum alloy, that make it small body and light weight. Blower blades operate without coming into contact with the pump casing and with each other. Therefore, the blades do not require lubrication. Since the system only operates with air or gas, the environment remains clean. For this reason, blowers provide a big advantage in chemical applications, aquaculture, pneumatic transfer applications, mining and treatment plants, which require a clear gas flow.
The products are widely used for clothes, printing, paper making, aquiculture, liquid waste disposing, adding oxygen, photoengraving, industry absorbing, heliograph, powder and grain feeding, work scene, etc.
The motors are designed according to the DIN EN 60 034 / DIN IEC 34-1 and temperature class F. For the three phase machines the tolerances are +/- 10% for fixed voltage and +/- 5% for voltage range. The single phase machines are designed with a +/- 5 tolerances. If only 90% of the maximum allowed pressure will be used for the continuous operating then the allowed voltage range add to +/- 10%. For all single and three phase machines which designed according to the UL and CSA norm (UL 1004-1) the maximum allowed voltage tolerances are – 10 % resp. +6 %. The frequency tolerance is maximum +/- 2%.
Applications:
Aquaculture (fish and prawn pond aeration).
Waste water treatment, sewage treatment system.
Pneumatic conveying systems.
Lifting and holding of parts by vacuum.
Packing machines.
Filling of bags/bottles/hoppers.
Soil remediation.
Food remediation.
Laser printers.
Dental suction equipment.
Paper processing.
Gas analysis.
| Model | PH | Power | Voltage | Current | Max.Pressure |
| --- | --- | --- | --- | --- | --- |
| GP3-710-4000S | Three phase | 4KW – 5.5HP | 220W – 60hz | | 6.5PSI |
| Max.Flow | Max.Vaccume | Noise | Weight | Packing Size |
| --- | --- | --- | --- | --- |
| 1695Gal/min | 5.1PSI | < 70dB | 88lb | 17in-17.5in-17.5in |
Dimension: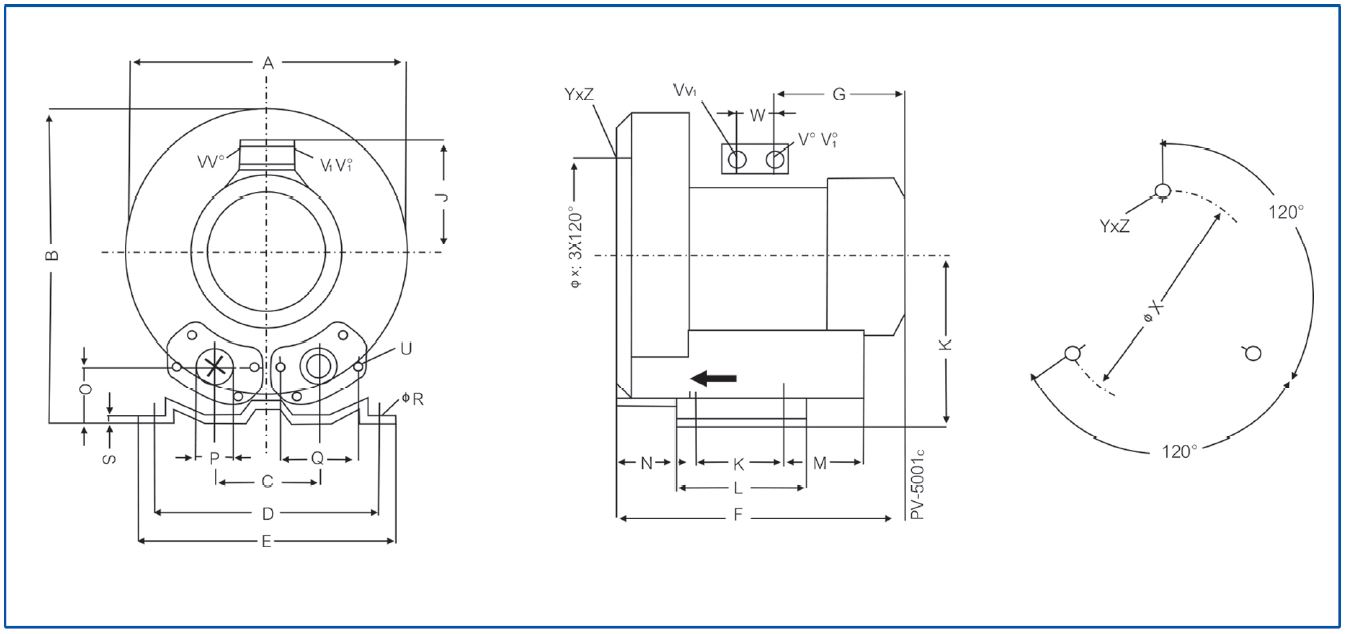 | | | | | | | | |
| --- | --- | --- | --- | --- | --- | --- | --- |
| Model | L(in) | W(in) | H(in) | H1(in) | H2(in) | A(in) | A1(in) |
| GP3-710-4000S | 15 | 15 | 15 | 7.5 | 2.2 | 4.9 | 11 |
Structure & List of Parts: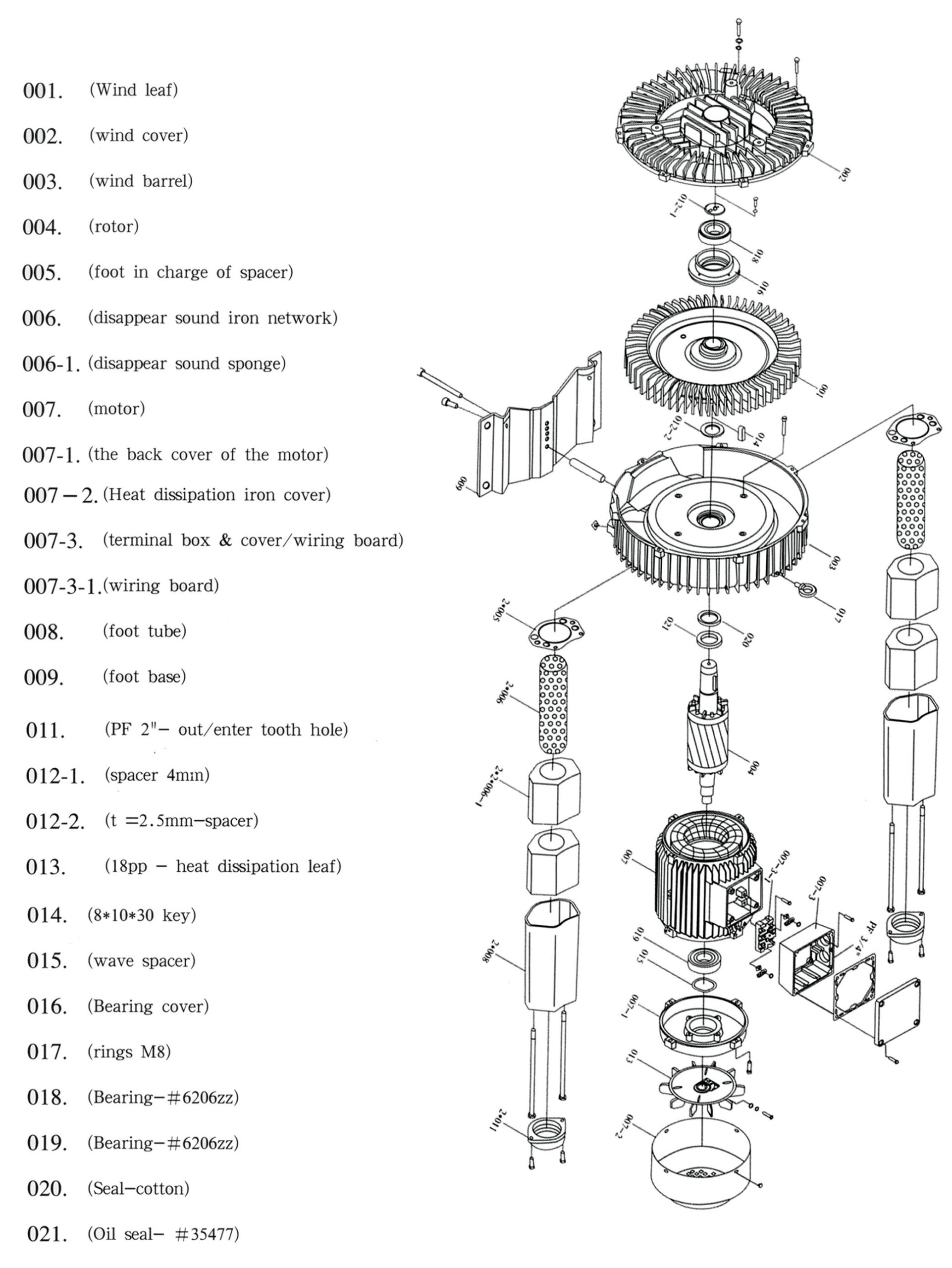 Types of Uses: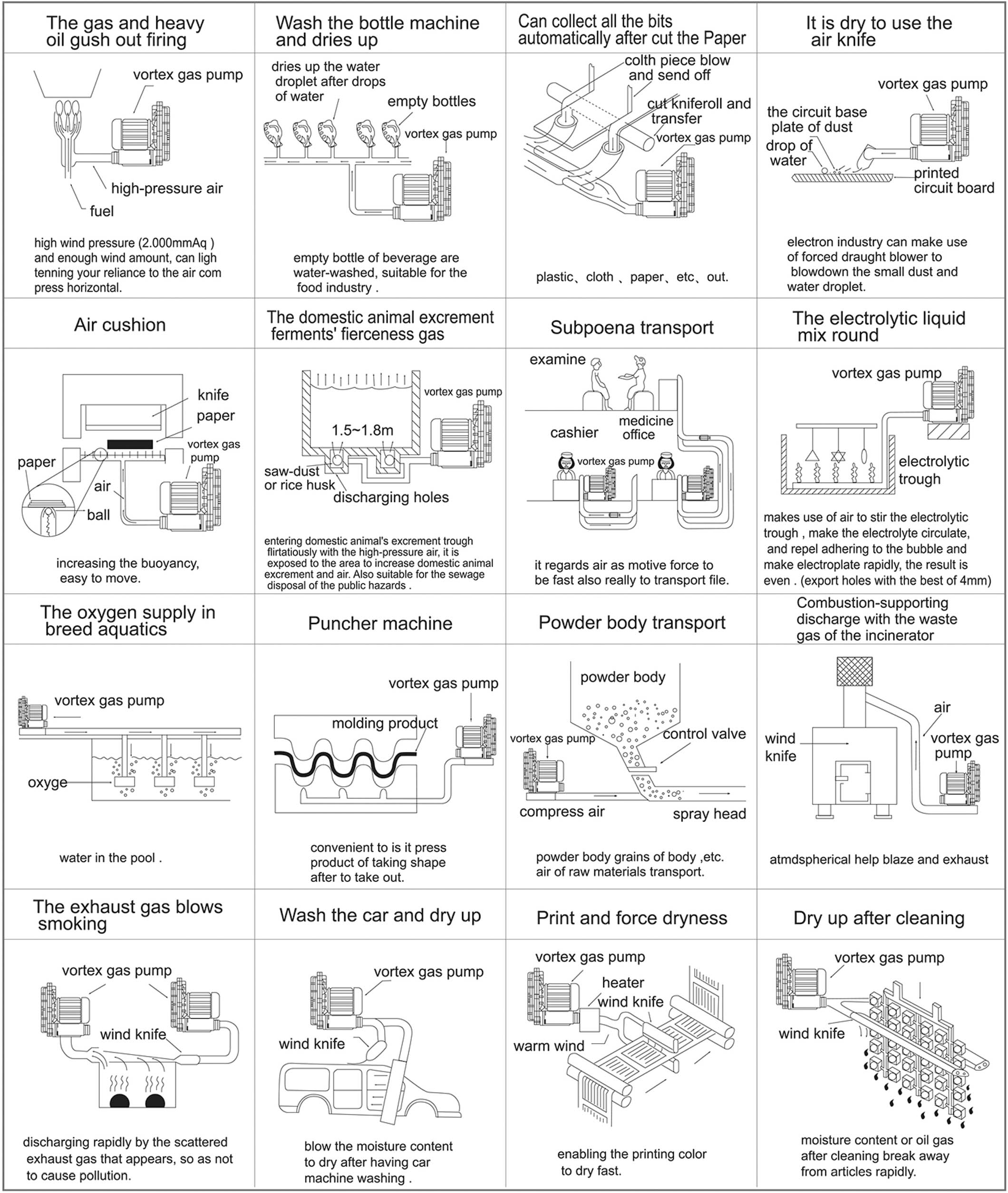 ---