Applications
For domestic systems and small irrigation system pressurization.
 Handling of non aggressive civil and industrial liquids.
 For washing systems and for insertion into complex industrial machinery and lines
Design Engineering
2 pole electric induction motor for continuous operations.
Stator made with low-loss laminated electric sheet steel.
Insulation Class F.
IP 44 protection level.
Thermal protection for single-phase models, the user is responsible for supplying protection for the three-phase models.
Available with UL list motors.
Customized voltage and frequency rating available on demand.
Performances
at 3450 rpm 60Hz
The performances data holds true for liquids:
p= 1,0 kg/dm3 density and a v=1 mm2/s viscosity.
Controller/Pressure switch
The Varem Electronic Pump Controller with Built-in 0.8 Gal Pressure Tank, protects against dry running, water hammer, frequent pump on/off, overvoltage and overpressure./set pressure.
Instruction Manual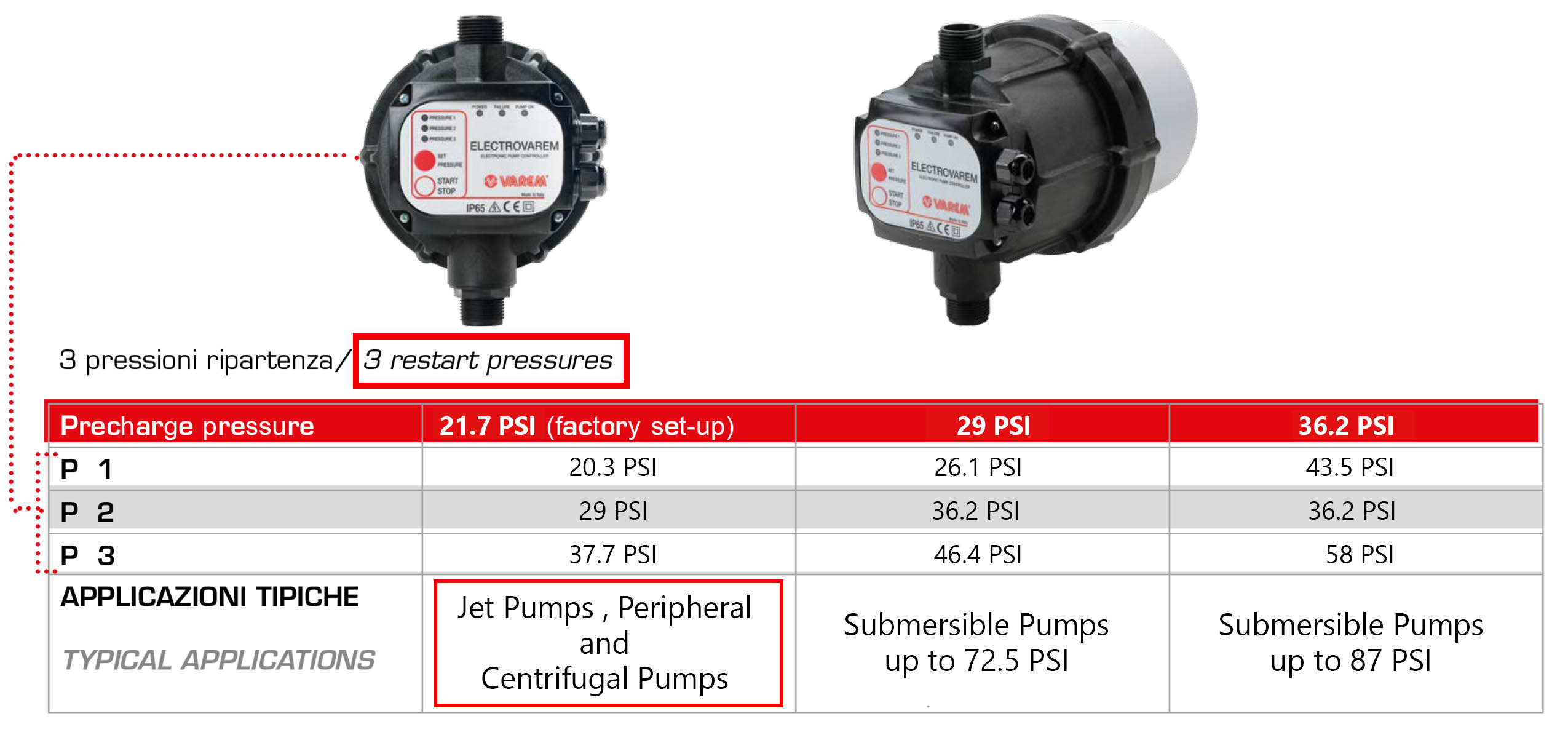 Technical Data
Brand
JMS
Model
P2 nom
Ampere
Capacity
1~220V-60hz
HP
KW
1~1 x 220V 60Hz
Gpm
0.53
8
12
16
20
24
28
Total head in meters w.c
JR-P 100M
1
0.75
6.2
108
107
103
100
97
90.2
82
69
Dimensions
Model
DNA Aspir
Outlet
Dimensions Box
Peso Weight (KG)
P
L
H
JR-P 100M
1″
1″
8.3
13
11
–
---

---